SHIMLA - MANALI (6 nights & 7 days)
Delhi - Manali - Manikaran - Kullu - Shimla
Tours Overview
This tour is designed by Informative Travels to offer its customer to experience a beautiful landscaping view combined with salubrious climatic conditions to relax and rejuvenate. This package includes tours to the then summer capital of the British Empire Shimla which offers a beautiful view of the colonial buildings, while Manali, situated in the northern India with cool atmosphere is the best place for honeymooners, a religious place with hot spring and having lots of tales as well as named after the tale Manikaran, as well as Kullu is known to all for its greenery and scenic beauty. You will really enjoy this tour. In this tour we will take you to the top Manali first then journey continue downward.
Tours Highlights
Departure : Everyday
Price : from $ 250 per preson
Day 01: Delhi - Manali
After breakfast at your hotel our representative will meet you and help to checkout from hotel and driver will take you towards a memorable journey. It is a little bit long journey to Manali from Delhi and takes around 10 hrs so Lunch will be in Enroute restaurant. On arrival at Manali check into hotel, and take rest to restore energy at hotel for next day.

Day 02: Manali
After breakfast our driver take you from your hotel and the full day tour will start with the Visit of the 450 years old Hidimbadevi Temple built in the tranquil and serene woods, the oldest temple in Manali, then Tibetan center & monastery, and Vashisht village, known for its hot Sulphur springs. After lunch visit Naggar Castle and local Bazaar. Night stay at hotel.

Day 03: Manali
Take your breakfast at hotel and proceed for full day excursion visiting Kothi Gorge, Gulaba, Marhi, Rohtang Pass (The majesty of the mountains and the glaciers can be seen at their best after enjoying this snowy heaven), and Sollang Valley here you can enjoy parachuting, paragliding, skating and zorbing. Return back in evening and rest overnight at hotel .

Day 04: Manali – Manikaran – Kullu
After breakfast checkout from hotel and there will be Full day excursion in Manikaran. Manikaran has the World's hottest Suplhur Spring Waters and is a holy place for Hindus as well as for Sikhs.

The legend of Manikaran states that while roaming around, Lord Shiva and Goddess Parvati, once chanced upon this place that was surrounded by mountains greeneries. They enraptured by the beauty of this place and decided to spend some time here. It is believed that they actually spent eleven hundred years here.

During their stay here, Goddess Parvati lost her "mani" in the waters of a stream. She asked Shiva to retrieve it. Lord Shiva commanded his attendant to find the mani but they failed and Lord Shiva got extremely angry. He opened his third eye, a tremendously inauspicious event which led to disturbances in the universe. An appeal was made before the serpent god, Sheshnag, to pacify Lord Shiva. Sheshnag hissed thereby giving rise to a flow of boiling water. The water spread over the entire area resulting in the emergence of precious stones of the type Goddess Parvati had lost. Lord Shiva and Goddess Parvati were happy at the outcome. And the place named "Manikaran". The water is still hot and is considered extremely auspicious. The water of the spring is also have curative powers. The water is so hot that rice can be cooked in it.

Now proceed for Kullu. On arrival check in at hotel. Evening free to visit Kullu town. Overnight at hotel.

Day 05: Kullu - Shimla
After breakfast start travel from Kullu to Shimla. On arrival check into hotel. Rest of the day at leisure. You can enjoy the scenic beauty by moving around. Overnight at hotel.

Day 06: Shimla
Take your breakfast at hotel and proceed for sightseeing tour of Shimla which include Kalbadevi Temple, Jakhu Temple, Hanuman Temple and Christ Church. Again after lunch take an excursion to Kufri- a 30 Minutes drive from Shimla. Evening free to enjoy the scenic beauty of Kufri. You can also visit Fagu, and enjoy horse riding in the apple orchards. Rest of the day is free to explore. Overnight stay at hotel in Shimla.

Day 07: Shimla - Delhi (380 Kms)
In the morning after breakfast check out from the hotel and depart for Delhi. On arrival at Delhi our driver will drop you at airport for your onward journey with a nice memory of the tour.
INDIA TOUR PACKAGES
India Tours to Rajasthan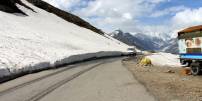 India Tours to North India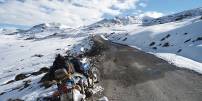 India Tours to Hill Stations
India Tours to Mumbai Based: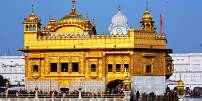 India Tours to Temples:
India Tours to Wildlife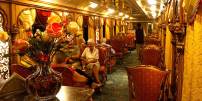 India Tours Luxury Train Tours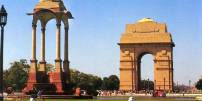 India Tours to Stopovers
India Tours by Flights
India Tours to Golden Triangle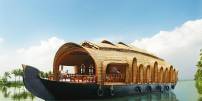 India Tours to South India: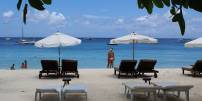 India Tours to Beaches